Cryptocurrency Advertising
Cryptocurrency advertising for your Blockchain Business. Advertise Crypto Projects and Related Websites on Bitcoin Cams.
Looking a place for cryptocurrency advertising to advertise your new blockchain project or raise awareness of your crypto related business?!
Bitcoin Cams have 100,000+ unique crypto friendly monthly visitors.
Price depends on campaign duration and banner position. Minimum campaign duration is 15 days, maximum duration is 90 days.
Your banner can be located anywhere on the website and will display to every user that comes to site as long as your campaign is active.
We accept Bitcoin and cryptocurrency as payment for crypto related ads.

We offer standard banner advertising on all our pages and Live Cams Chat Rooms.
Acceptable file formats for the most commonly used standard banner sizes: .jpg .png .gif
Available banner positions
Ads are shown inside every chat room from selected category (Female, Couple, Gay, Tranny).
Only one leaderboard (728 x 90)  and two medium rectangle (300 x 250) available for each category.
Wide Skyscraper (160 x 600) and footer banner available on request.
Custom banner design, Pop-Up advertisement and other special requests available on demand.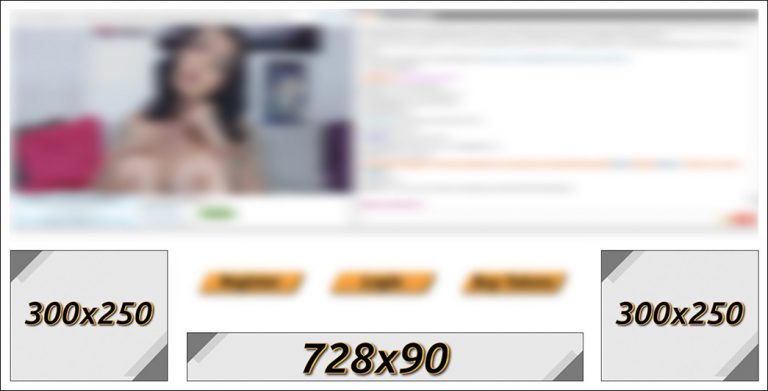 Sometimes our users get carried away while they chat with hot sexy girls and they forghet about cryptocurrency price volatility.
On Bitcoin Cams, users now have opportunity to keep an eye on Live Cryptocurrency Prices while they chat with live sexy girls.
Contact us if you want to add your coin to this new enjoyable way to track cryptocurrency prices.
Misleading content ads and fake close buttons are not accepted. We reserve the right to reject any ad if we consider your content or your ad inappropriate for any reason.
For more informations, prices & details:
Bitcoin Cams may contain sexually explicit material intended for individuals 18 years of age or older. All rights reserved, BitcoinCams.com, 2019.